Dr. Rekha Chaudhary, using Integrative Medicine to Improve Her Practice and Parenting
We here at Hello Parent love wicked smart chicks, who are innovative in their field of work. This week, we chose our friend, Dr. Chaudhary as our parent of the week.
Dr. Chaudhary is a neuro-oncologist at the University of Cincinnati Neuroscience Institute and is also an Associate Professor of Medicine in the Department of Hematology and Oncology. She is Director of the Fellowship Program in Hematology and Oncology. Dr. Chaudhary is also faculty at the University of Cincinnati Integrative Medicine Center.
Dr. Chaudhary's specific clinical interest is in integrative medicine (also known as complementary or alternative medicine). She likes to integrate conventional medicine with other world philosophies and thoughts into her clinical practice. The subject of diet modification and its effect on brain tumor growth holds particular interest for Dr. Chaudhary. Because of her interest and passion, she was featured in the internationally acclaimed documentary, "Plant Pure Nation." This movie takes an in-depth look into food as medicine.

Tell us about your family in a nutshell?

I am a neuroncologist that means that I am a physician that gives chemotherapy to people with brain tumors. My husband is an orthopedic surgeon and does total joint replacement surgery. We have three children ages 11,9, and 8: Jai, Sammy and Alisha. We have an interesting dynamic because my husband is half muslim-pakistani and half catholic-caucasian and I am of Indian descent. We were both born and raised in Ohio so that brings us together somewhat (Go Bucks!).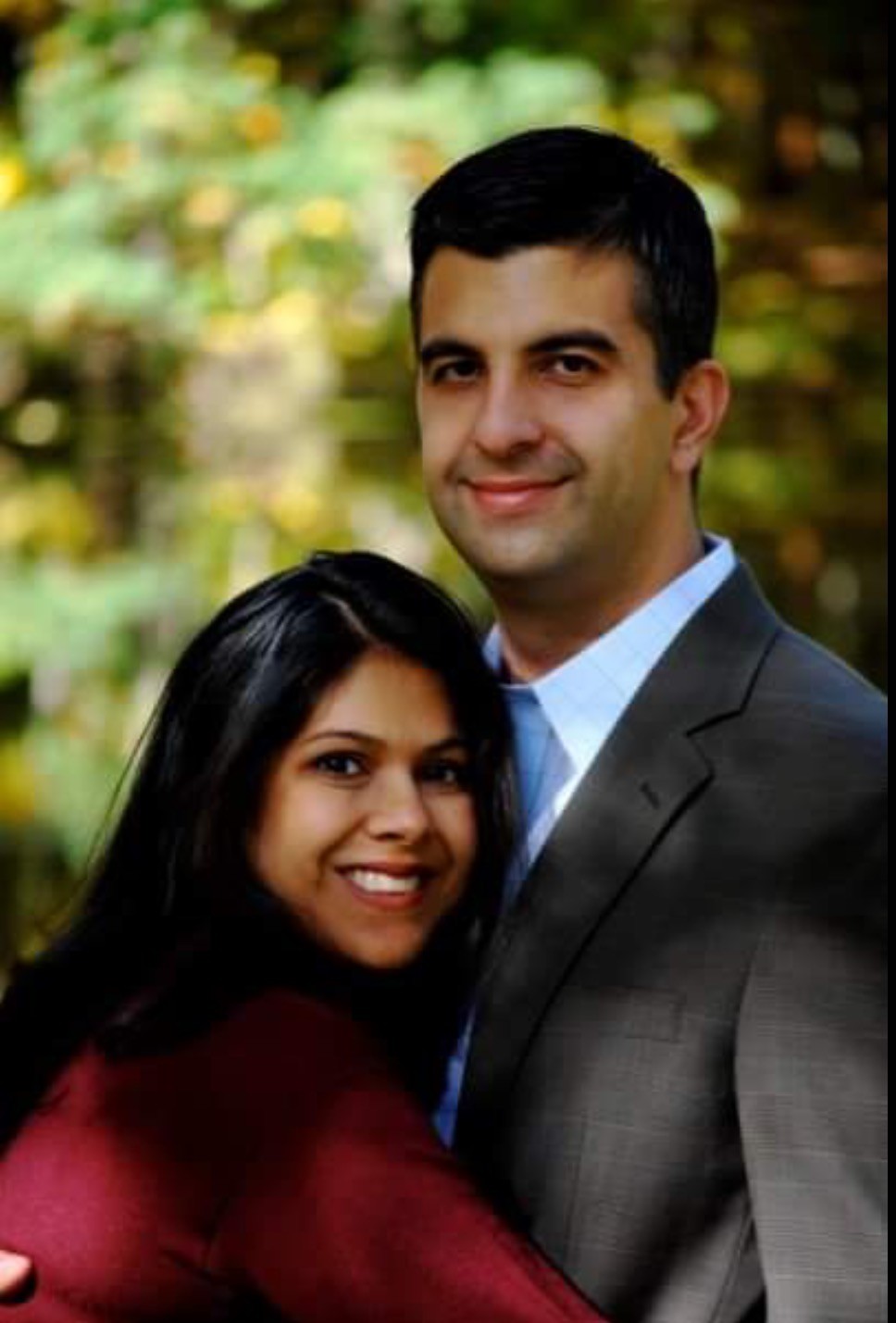 How does your family find balance?
We don't very well. Between works schedules, homework and sports, there is very little time left for just being. We tried meditating as a family for a while with a meditation app and that worked well. I read an article that hugging for 20 seconds causes your body to start release positive hormones called endorphins. I try to hug each of my kids and my husband for at least 20 seconds a day. It's a start! One of my good friends was going to name her daughter Lily and I said not too because how will someone named Lily ever be CEO of a company. She said, "I don't want my daughter to be CEO of a company. I want her to be happy and loved." I try to think about that statement when I feel our lives are falling out of balance. What is it all worth if my ultimate goal is happy and loved kids?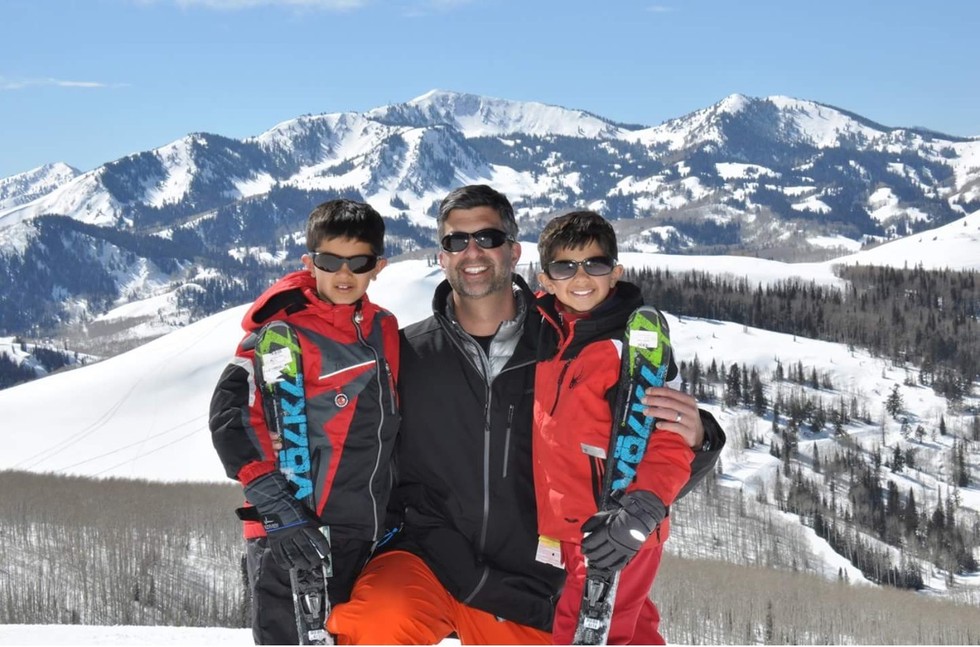 What's one thing about parenting you wish you had known beforehand?
I wish that I had known that its okay to want and need time away from your kids and husband occasionally. When I first became a parent, I had so much guilt about these feelings and felt I couldn't discuss it with anyone. I now know that it is okay to feel that way and sometimes take that time for yourself.
What does your family like to do for fun?
We like to curl up on our sofa in our jammies with our coziest blankets. We light a fire and watch crazy shows on TV like "Brain Games" or silly hilarious movies with Adam Sandler and just laugh together. We have two huge, I mean huge, bean bags in our family room in place of a coffee table that we lay on in front of the fire.
What's been your worst parenting moment?
There have been so many….I don't know if I can share my worst parenting moment but it was recently when I just yelled and yelled at my kids because they were whining about homework. I used a few choice curse words and they were shocked. I don't know if they will recover from that but I have heard that kids are resilient. I felt so bad because I am trying to teach them emotional control and I lost my s$%.
What's been your best parenting moment?
My best parenting moment was also recently after my worst parenting moment. I read a book called "Peaceful Parent, Happy Kids: How to stop yelling and start connecting" by Dr. Laura Markham. Basically the book tells you to choose love, not fear. We yell at our kids because we are scared that they will grow up to be horrible people and that will be reflected on us, but yelling is actually having the opposite effect. Yelling is harmful to their development into compassionate happy adults. Also you cannot take their behavior personally. I tried implementing the techniques from the book (basically no yelling) and in the car yesterday my daughter spontaneously said, "Mommy, I love you." She could feel my change.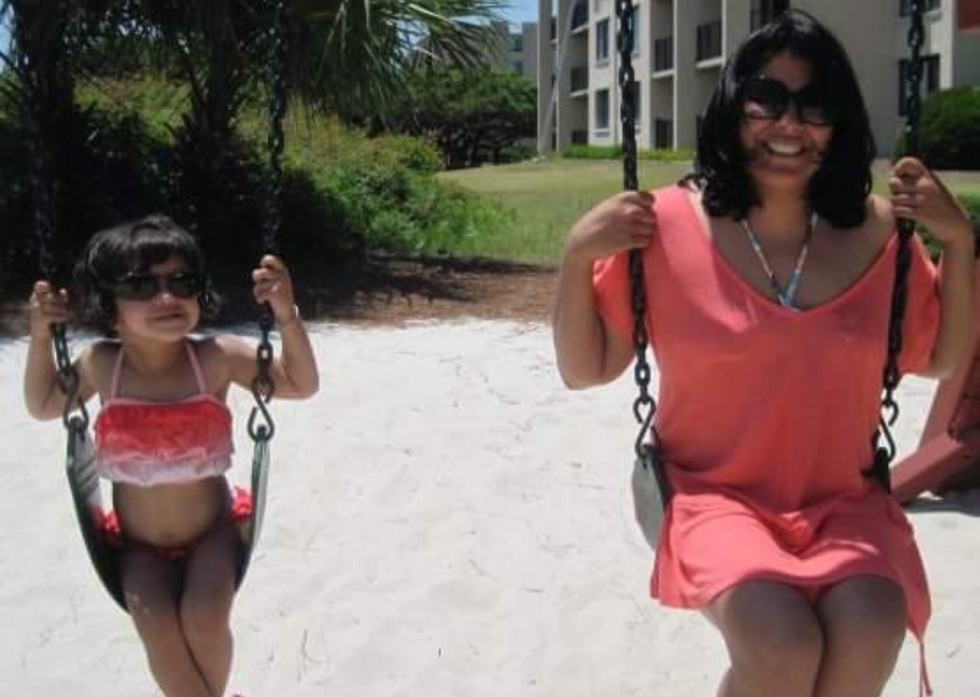 What does your perfect parenting app have?
I don't have a great app now but would love to have an app where you plug in how much screen time each kid is allowed and then it shuts down their phone or ipad at that time so I don't have to be the bad guy. Of course, they would find their way around it I am sure. Also I would love to have an app that uploaded attachments to the calendar so I could take a picture of an invitation or flyer and attach it to an event. I use week cal instead of the apple calendar because it allows me to see the monthly calendar and the day calendar at the same time. I also like the Saxby's Coffee app. Oh wait, that's a secret parenting app!